News
5th August 2010
We have the largest trade show display custom design environmental exhibit library in Australia. Call to brainstorm now.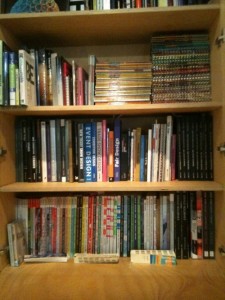 14th May 2010
Budget driven environmental in-house solutions available nationally.
14th May 2010
Available Nationally, budget driven and a green solution. Based on a changing environment we have attempted to give our clients peace of mind by being able to source without the transport costs and the costs of rebuilding or recreating.
Read more »
14th May 2010
Custom Display for Multiple Reuse
Bluecope Steel when exhibiting is not an easy client, all they do is sell raw steel. Their need to build brand and to reinforce products made using their steel becomes tricky, the solution is sculptural and elegant.
A unique custom built display that would last years.
A modular display that could be used various configurations and could display their use in just about floorspace configuration.
14th May 2010
Their requests were constant and evolving , a custom display for their 3 tiers of centres, 3 major fashion hubs , large custom displays exhibiting their core strengths per season, fashion and showcasing it.
Smaller modular hubs for their tier 2 shopping centres and a much smaller unit for all their centres and many units in some locations.
Sponsors custom designed exhibits and displays, custom displays for credit cards, unique exhibits for cars, custom displays for charity and FMCG corporations.
Scrolling LED curved displays, portrait plasma displays all the digital resizing , you name it , we had to solve it, design, detailing, construction, all logistics, project management and full account management.
Like with any major venturing into a new arena their is going to be growth, the whats what campaign for Westfields suddenly grew legs.